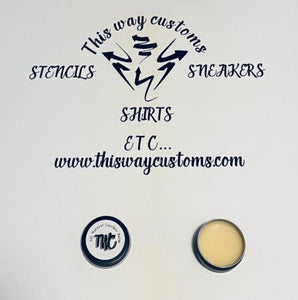 All Natural Leather Balm
Tired of your sneakers or boots looking old and dried out, bring them back to life with our all natural leather balm. 
Apply two to three coats for a healthier looking leather. 
Our product is all natural with no added chemicals. 
 You'll receive a 1 oz tin of our All Natural Leathet Balm.